Eco-friendly shopping is trendy, so when you go shopping, it's a good idea to take reusable bags with you for bread and fruits and vegetables. Why use an eco bag?
Why is it worth giving up plastic bags?
In some areas of life it is very easy to implement the zero waste philosophy. One of these areas is the complete resignation from using plastic bags for vegetables, fruit and bread. Unfortunately, packing food in disposable bags is very common. Large amounts of plastic packaging end up in the trash, where it takes a very long time to decompose. A great alternative to the popular plastic bags are bags made of natural materials such as linen.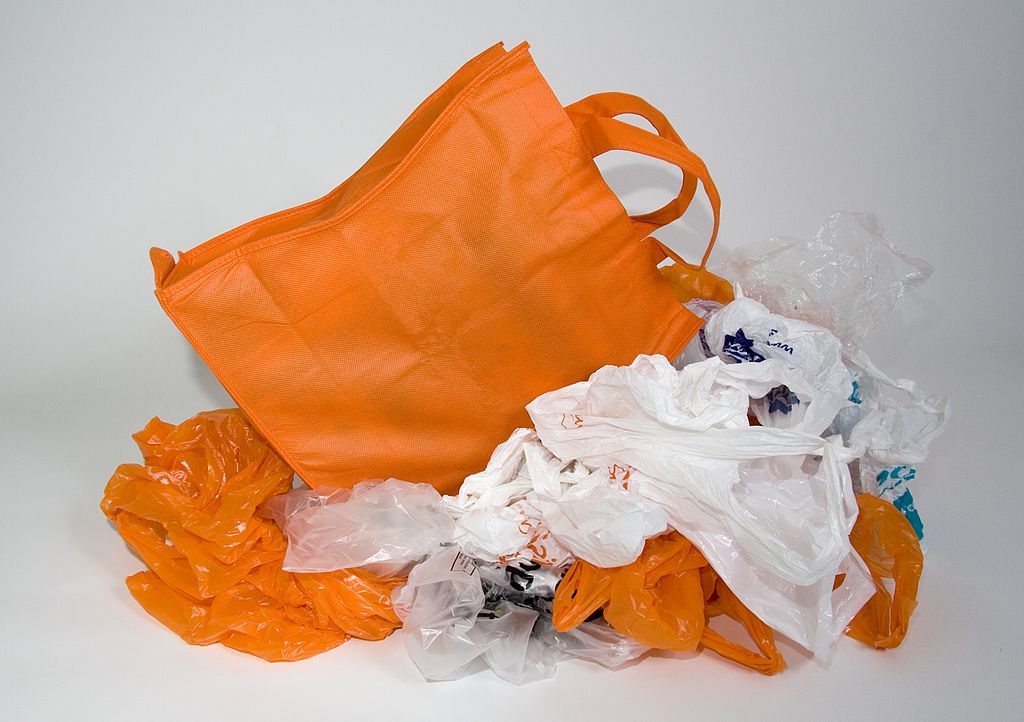 Linen bags for fruits and vegetables
Linen is a great material for bags, because it prevents excessive multiplication of bacteria and is safe for allergy sufferers. An additional advantage is that the bread does not dry out. Linen material also protects against mould and against absorption of too much moisture by bread. The bags are the optimal way to store fruit and vegetables.
Linen fibres are very strong, so even frequent washing does not harm such bags, only making them nicer to the touch. It is ecological and a great substitute for plastic packaging. Such bags are very durable, so they can be used for a long time, which allows you to save money on disposables.
>> See also: Zero waste shopping. Buying cleaning products without packaging
Linen fruit and vegetable pouches can also serve a decorative function. One filled with vegetables can be hung by a string in the pantry. Linen pouches are also a great way to store dried fruits and vegetables, beans, peas, among others. They have a very versatile look, so they will look good in any interior. Putting herbs or flower petals in it will make the bag look great and smell beautiful.
Cotton reusable pouches
Cotton pouches are the perfect way to store bulk products. The material is also suitable for storing toys, cosmetics, and even underwear while traveling.
What size of pouches should I buy?
It is a good idea to purchase at least 3 different sizes of reusable pouches. In small bags you should pack products that are bought by the piece e.g. garlic, kiwi or small products by weight – cherry tomatoes, limes, ginger. Such bags fit even in a small woman's handbag, so you can always have them with you.
Medium and large bags are designed for larger purchases. These sizes are perfect for heavy potatoes or cabbage.
For bread, linen or cotton bags are best, but they should have no holes or nets. A whole loaf of bread will fit into a large mesh bag.
Where to buy reusable pouches?
In online stores you can find a great choice of such bags, but not all of them are made of natural materials. It is worth choosing only those which are certified STANDARD 100 by OEKO-TEX ®. Any product that has this certificate is free of harmful substances that may have a negative impact on human health. The certificate also means that no pesticides, chemical protection agents or allergy-inducing dyes were used to grow the plants from which the bags were sewn.