A dishwasher nowadays is an invaluable assistant in many homes. If you take good care of it, you will save water and money, and most importantly, you will enjoy well-washed dishes and functional appliances for years
Instead of reaching for ready-made detergents, use products that you are sure to find in your kitchen.
How often should I clean my dishwasher?
Many users neglect to clean their dishwasher regularly. They only realise when there's lime residue on the glasses and an unpleasant smell from inside the appliance. A dishwasher, like many other household appliances, needs regular maintenance and cleaning
How often should I clean a dishwasher? According to the producers, cleaning is recommended once every 3 months with the use of chemical agents. The same is recommended for ecological products. However, in both cases it is worth doing it more often. It is best to wipe everything manually once every two weeks with a sponge dipped in an ecological cleaning agent and every two months to carry out a thorough cleaning of the whole interior and seals.
It is very important to check the bottom of the dishwasher for food residues every day. It is also a good habit to open the door of a dishwasher after the washing cycle has finished, as this limits the growth of bacteria. By following these tips, you will ensure that your dishes are always clean and the inside of the machine smells good. Using vinegar, baking soda, citric acid or borax to clean your dishwasher will also be ecological and economical.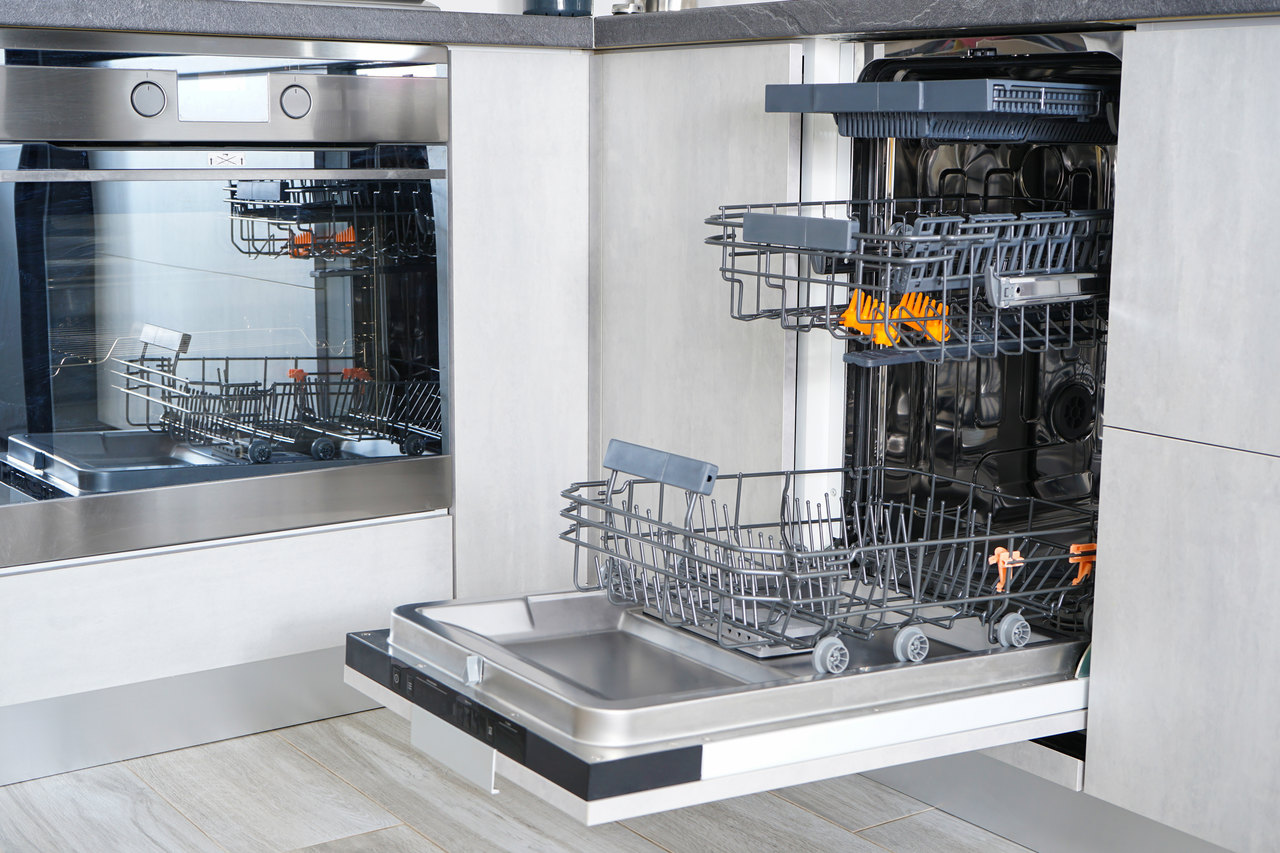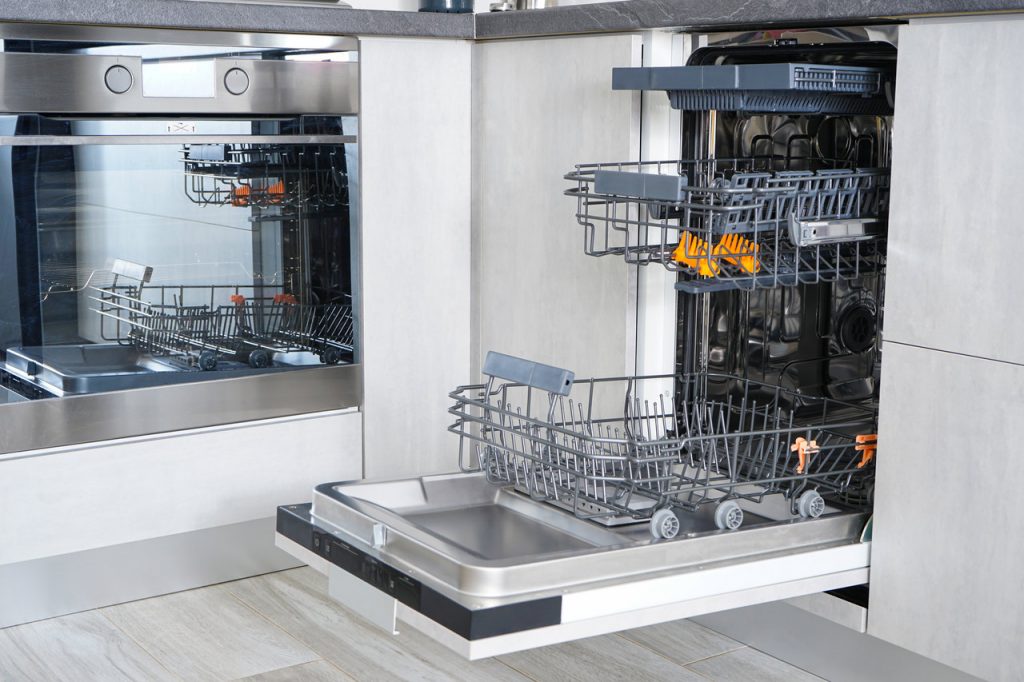 Vinegar
This is one of the most popular cleaning products that is sure to be found in every home. Vinegar, even though it doesn't smell very nice, is environmentally friendly, has germicidal properties, plus it is ruthless to sludge and grease
You can use it in two ways. Pour 5 measures of water and 1 measure of vinegar into a bowl, then use a sponge soaked in the solution to wipe the inside of the dishwasher. The second way is to pour the vinegar into a cup, put it into the bottom basket of the dishwasher and run an intensive programme with the highest possible temperature. Remember not to pour the vinegar into the bottom of the dishwasher, as it will be pumped out as soon as you start the program.
Baking soda
Baking soda is non-toxic, natural, does not irritate the skin on your hands, softens water, perfectly neutralizes odors and removes deposits. In this case, we can also use two methods. Manual method – sprinkle baking soda inside the dishwasher and gently wash with a damp sponge, then turn on the rinse to remove the remaining product.
Automatic and much simpler – put a couple of tablespoons of baking soda in the tablet space and run the dishwasher on an intensive program, with the heat as high as possible. Don't spill the baking soda all over the bottom of the dishwasher, as it will be rinsed off in no time once the program is on and won't have the desired effect.
Citric Acid
Citric acid, like vinegar and baking soda, dissolves grease and removes deposits. First make a solution out of citric acid and lukewarm water, then use a cloth to clean the inside of the dishwasher. Don't forget to clean the seals, which are a perfect habitat for dirt. You can also put citric acid in the place for tablets and then set the dishwasher to the highest temperature.
Borax, or sodium tetraborate
Borax is lesser known, but it too is one of the green cleaning agents. You can buy it in chemical or organic stores. Like the agents described above, it degreases and descales, but in addition, it softens water, fights mold and bleaches. How to use it? Prepare a solution of 1 tablespoon of borax and 1 liter of water, then thoroughly clean the inside of the dishwasher. You can also pour borax into the dishwasher tablet container and turn on the high temperature wash.
It is interesting to note that baking soda and borax are mild substances, so they can also be used for dishwashing instead of ready-made tablets.
>> See also: How to clean the oven?
Summary
All of the above remedies, which you will find in every home, will help keep the surface of your dishwasher shiny and clean, and most importantly, they are eco-friendly and cheap. Remember that regular cleaning of the device is very important and has a big impact on whether our dishes will be perfectly cleaned.