When it comes to wireless speakers, how the individual units are mounted and spatially arranged is very important. This is especially important for home theater or wireless ceiling speakers. How to place them to give the best possible experience even to demanding audiophiles?
Wireless speakers. What are their advantages and disadvantages?
First of all, their advantage is the sheer mobility. In the case of installation, the lack of unsightly and winding around wires is very useful. Is it only about cables? It happens that such devices have:
the ability to handle calls and can be treated as a headset;
built-in radio and mp3 player;
possibility to connect an SD card or a flash drive;
a possibility to control the device with a remote control
built-in microphones;
very different applications;
easy to pair with your laptop or smartphone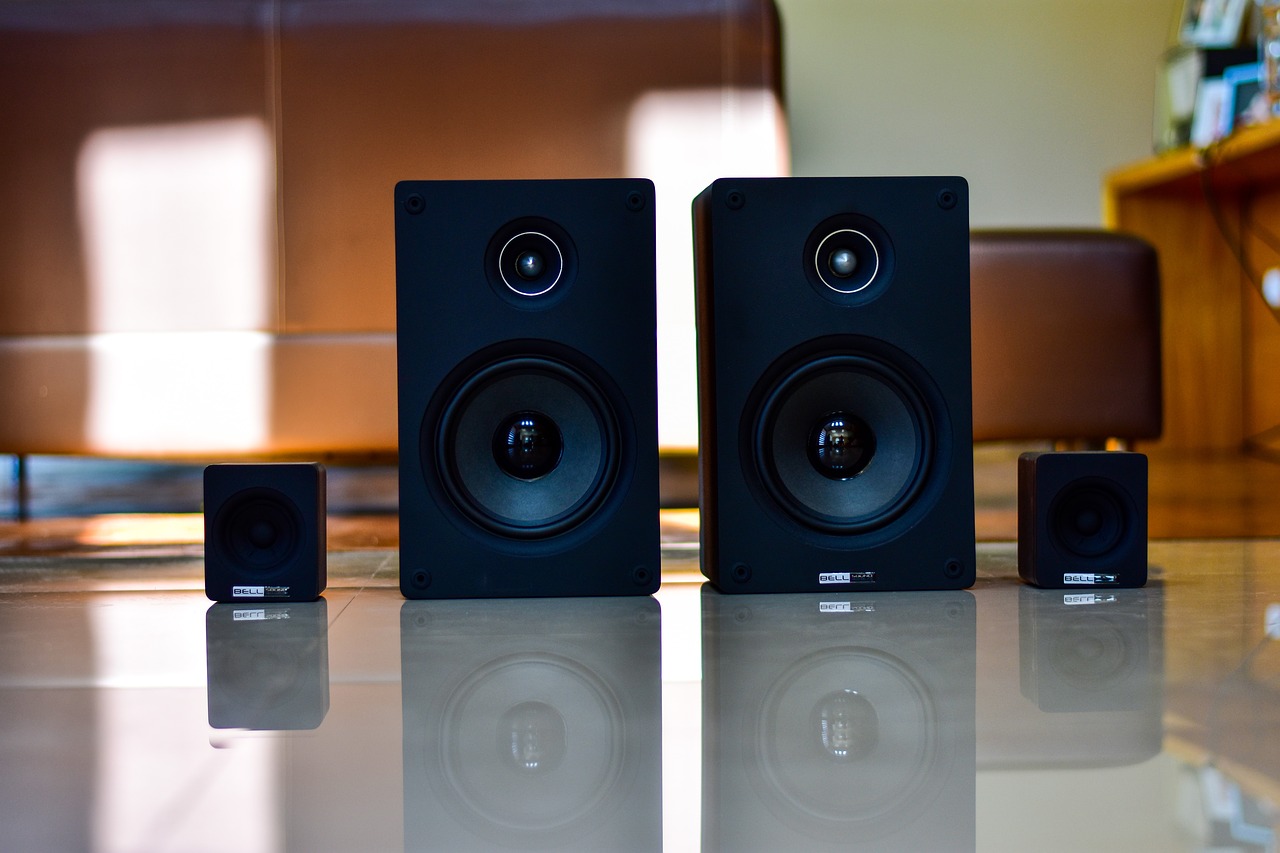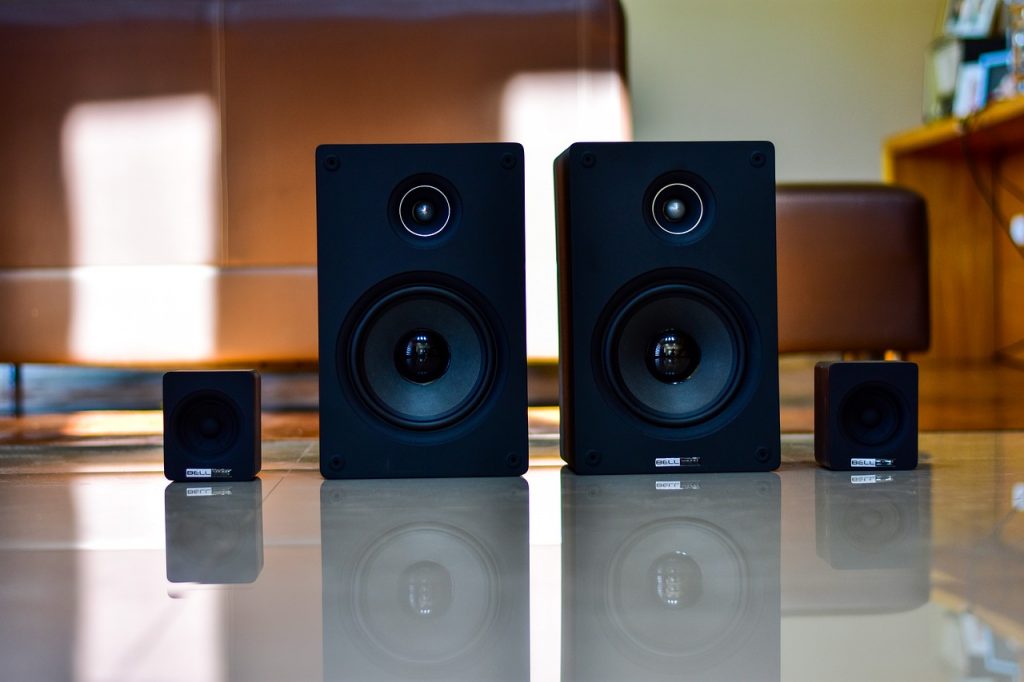 What are the disadvantages of wireless speakers?
Unfortunately, but this kind of equipment also has disadvantages. When buying such speakers, it is better to invest in a slightly more expensive equipment that was manufactured by a good company. Cheaper models sometimes have a set of minor flaws, including a slight delay in sound. Sometimes the sound quality is also lower than the wired models that you can buy for the same price
What method of communication do wireless speakers use?
The lack of a wire means that another technology must be used to provide connectivity. The most common ways are communication via:
bluetooth module,
wi-Fi module,
AirPlay.
Wireless speakers for computer
Wireless speakers for the computer are less mobile than those designed to pair with a smartphone. They also require constant access to electricity. You can find popular types of such equipment on sale:
2.0 – it consists of two speakers,
2.1 – two speakers and one woofer,
5.1 – a subwoofer and up to five speakers that offer surround sound.
In the case of wireless speakers for the computer, especially the 5.1 version, their placement and installation is very important. If you want to hang such equipment on the wall, the matter is much simpler than in the case of devices, which we have to distribute using a long enough cable. In addition, we will avoid getting tangled in a thicket of cables, which in such models will not come out of our computer.
Wireless speakers – home theater
This is another type of audio equipment that can be used wirelessly. The big advantage will be that spatially spaced speakers can be connected without the need to distribute cables, which are sometimes impractical and do not look good in the space of the room. Bluetooth connection in this case is stable and fast. The number of speakers is often related to the size of the room. However, their installation should be carried out in such a way as to make optimal use of the advantages of the equipment. Individual speakers are positioned so that they direct the sound towards the user
How does the installation of wireless speakers work?
After choosing the right model, we can mount our speakers on the wall or a special stand. The first option allows us to obtain a satisfactory spatial effect, the second also, but in addition it is easier to modify the positioning of the equipment. In this case, some companies add to their products specialized brackets or wall hooks. Each time you need to carefully study the installation instructions – the details are often very different. It is also necessary to take care of the element preventing the speaker from falling down, e.g. from the stand, if it is not fixed permanently