Nachos are a popular snack of Mexican cuisine, which has its faithful followers also in Poland
These chips are not only perfect for a party with friends, but also as a snack for various dips and even casseroles. We reveal how to make delicious and homemade nachos
Nachos – the perfect snack for all occasions
There's probably no one who hasn't tried nachos, characteristic corn chips of a triangular shape, at least once. This snack takes the lead among chips available on store shelves.
The popularity of nachos has led to the appearance of different variants. Apart from the classic ones, we can find nachos with intense cheese, chili or even grilled barbecue sauce flavors. These triangular chips are perfect for the cinema, watching a football match at home or meeting friends as a crunchy beer snack.
Intensive in flavour and exceptionally crunchy, they are hard to pass by indifferently. Moreover, nachos have become a complement to many other Mexican dishes, such as burrito fillings and even pasta casseroles. There are many culinary fantasies using chips.
It is worth knowing how to make them yourself if you don't happen to have a packet at home. Preparation is not only quick, but also very easy. Try our recipe to enjoy their delicious taste with dips at home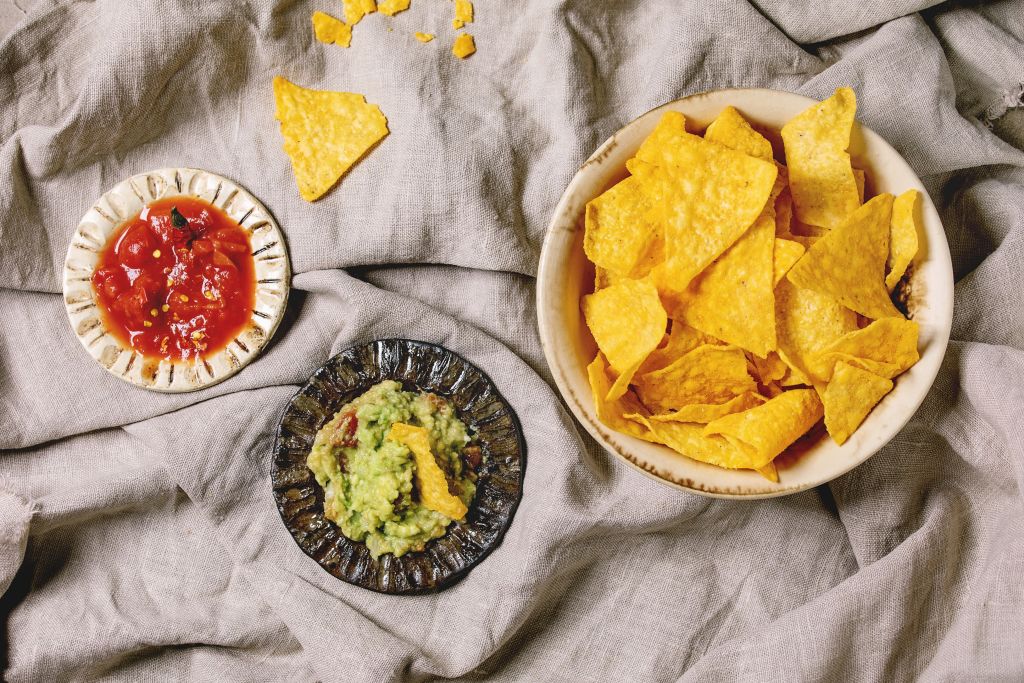 Making nachos – ingredients
To prepare homemade nachos, you need a few essential ingredients which include:
1 cup of water,
2 cups whole wheat flour,
2 cups corn flour,
6 tablespoons of oil,
2 tablespoons of sweet paprika,
a pinch of chili,
200 g tomato puree,
a pinch of thyme,
a pinch of salt and pepper,
1 spring onion,
1 clove of garlic,
cane sugar.
>> See also: How to make hummus – 5 ideas for chickpea paste
How to make homemade nachos?
Making nachos yourself is trivial and quick. The first step to follow is to mix the two flours with the spices. Once they are thoroughly combined, add oil and hot water, and then stir vigorously with a fork. Then the whole thing is kneaded and set aside for about 30 minutes.
After this time you need to roll out the dough thinly and cut it into small triangles. The last step is to place the finished chips on a baking tray lined with baking paper. Homemade nachos should be baked at about 200 degrees for 10 minutes
Time to prepare the sauce. Glaze the onion, which was previously diced, together with chopped garlic in a pan on a little olive oil. Then add a pinch of cane sugar and after it dissolves pour in the tomato puree. Season as needed and cook over high heat so that the sauce thickens while stirring
Ready! After removing from the oven and cooling the sauce, our nachos are ready to eat.
Other variations of sauces for nachos
If you would like to use a different type of sauce for nachos, you can swap the tomato sauce for another, such as guacamole or cheese sauce. Below are recipes for both of these dips, which are a feast for the palate thanks to their deliciousness.
Recipe for guacamole sauce:
To make this sauce we need three ingredients: avocado, lime and spices. The first step is to cut the avocado in half and remove the pit, then carefully peel it. The next step is to mash the flesh with a fork into a pulp, then add the lime juice and mix. The last thing to do is to season as desired. Simple, quick and tasty.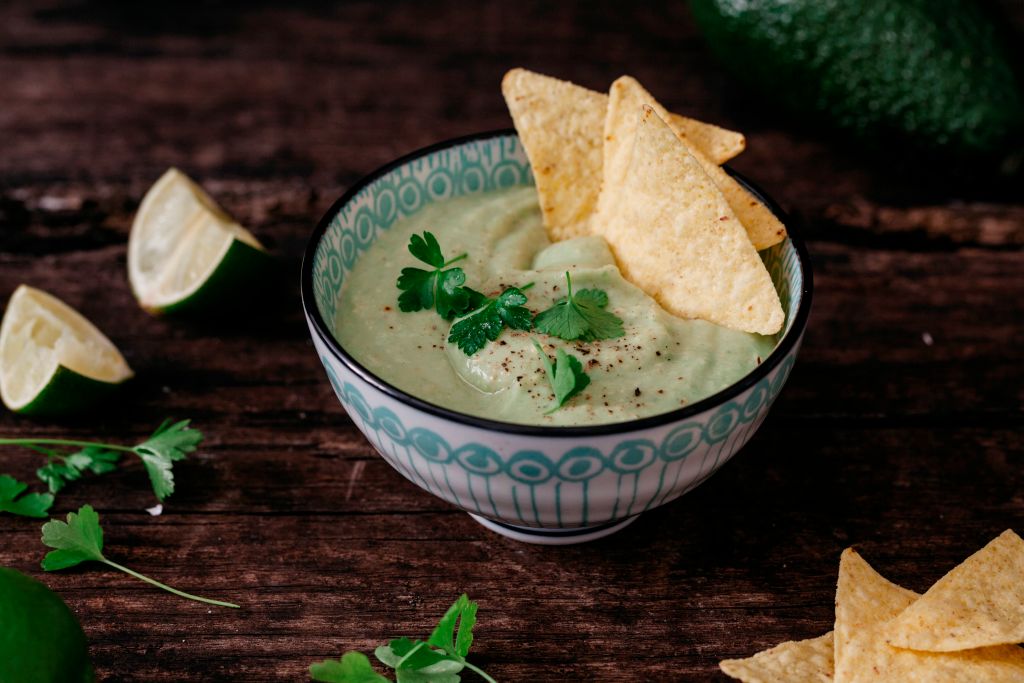 Cheese dip recipe:
Cheese dip is also extremely quick to make and delicious to taste. To make it, you need to melt a tablespoon of butter in a pot, then add a tablespoon of flour, and once these are combined, pour in the milk – about 150 ml. Then take the concoction off the stove and add grated cheese, such as gouda, about 200 g.
The last ingredient is spices as desired. The whole sauce must be stirred vigorously until a uniform mass is obtained. Cheese sauce can be made by using processed cheese. Done! You can enjoy your homemade nachos with warm and delicious cheese dip!