Crumbs and spilled drinks are an everyday occurrence in many homes. A good quality mop can deal with these problems perfectly
To find the perfect mop to tackle these everyday challenges, there are a few practical tips to follow. We tell you how to choose the mop that best suits your needs.
Features of a good mop
A good floor mop should be comfortable to use and save time in your daily cleaning routine. It is important to have a wide cleaning pad that will allow you to quickly clean a larger area. It is also very important to have an adjustable pole that can be adjusted to the height of the person who is currently using it. Replacement nozzles are also a big plus.
Flat mop
The main advantages of the flat mop are its low price, replaceable tips and compact size. It comes with a rectangular or triangular removable pad made of absorbent microfiber, either smooth or fringed. The cover can be washed many times in the washing machine without fear of losing its properties, however, it should be remembered not to use softeners as they reduce its absorbency
The flat mop, thanks to its construction and tip, is perfect for cleaning large surfaces, panels and smooth tiles. With this mop, you can easily clean in hard-to-reach places, under sofas and low furniture. Unfortunately, it will not work on uneven surfaces. The downside is that you have to take off the mop cover every time you use it, soak it manually and squeeze out the excess water with the liquid.
Rotary mop
The rotary mop is slightly more expensive than the flat mop. Its main advantage is the capacious bucket with a special water squeezing system that comes with it. It allows for what the flat mop does not offer, i.e. quick wringing without removing the cover, soaking hands, and without much effort.
The mop design is perfect for small areas, nooks and crannies, corners near walls and dried stains. Some mop users may notice a major drawback, the plastic cap among the fringes, which can rub on the floor when wiping, so it will leave scratches on delicate surfaces.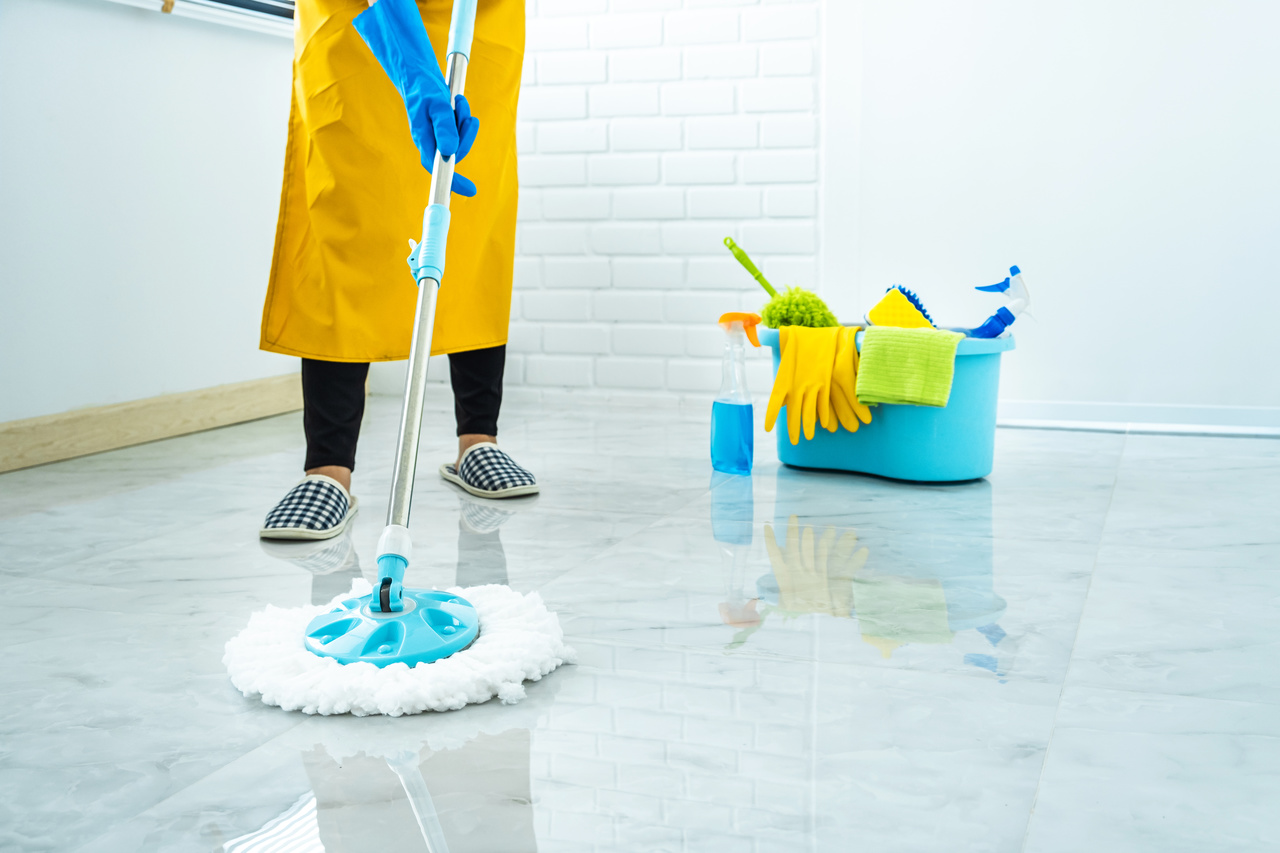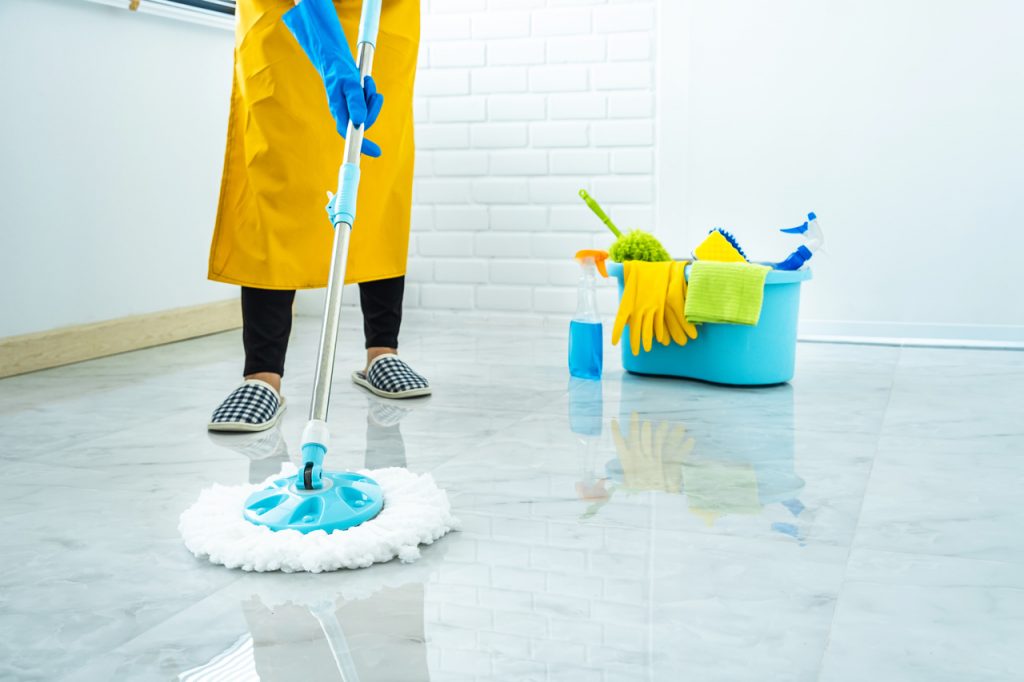 Steam mop
A steam mop is very different from a flat mop and a rotary mop. The difference is not just in the price, which is much higher, but also in the way it works. The steam and the vibrations that the device produces perfectly deal with many dried and greasy dirt on large surfaces without the use of detergents. Additionally, it has an antibacterial effect and leaves floors hygienic and dry
The great thing about steam mops is that you can choose from a variety of pads to suit the surface you are cleaning. It is perfect not only for floors, but also for upholstery and windows
In stores, you will find a large selection of steam mops with different parameters. When choosing one, it is worth taking into account the weight, power, water tank capacity and cable length, which can significantly affect the comfort of cleaning.
Here's what to look for when choosing a steam mop:
weight – the smaller it is, the easier it will be for us to clean surfaces at height;
power – the higher the power, the faster the mop will be ready for use;
water tank – the larger the capacity, the less often you need to refill the water;
the length of the cable – the longer it is, the less you have to plug it into another power outlet.
Undoubtedly, the steam mop will perfectly cope with many types of dirt, but its construction and large pad will not allow us to thoroughly clean the nooks and crannies. The downside is also the high price, its weight and larger size, which can cause discomfort in carrying and problem in storing. Plugging it in every time can also be a hassle.
How to take care of your mop?
Remember, no matter which mop you choose, it is worth taking care of its tip to make it last longer. For this purpose, after cleaning, be sure to rinse it in clean water and hang it out to dry completely.
>> See also: Noble base – oak floor
Summary
No mop is perfect. For large and smooth surfaces, a flat mop is best. For nooks and crannies, corners and small areas, a rotary mop will work better. If price, weight and plug-in are not an issue for you, you can invest in a steam mop, which is great for stubborn dirt.