Wondering which solution will work better in the kitchen? Roman blinds or venetian blinds? We suggest!
What will be best for the kitchen?
The kitchen is a very demanding room. The kitchen space is a place where all sorts of tastes and smells rule. When choosing between blinds and roller blinds you need to know that they must be resistant to high temperature and humidity. What else is worth paying attention to when choosing the right protection for kitchen windows?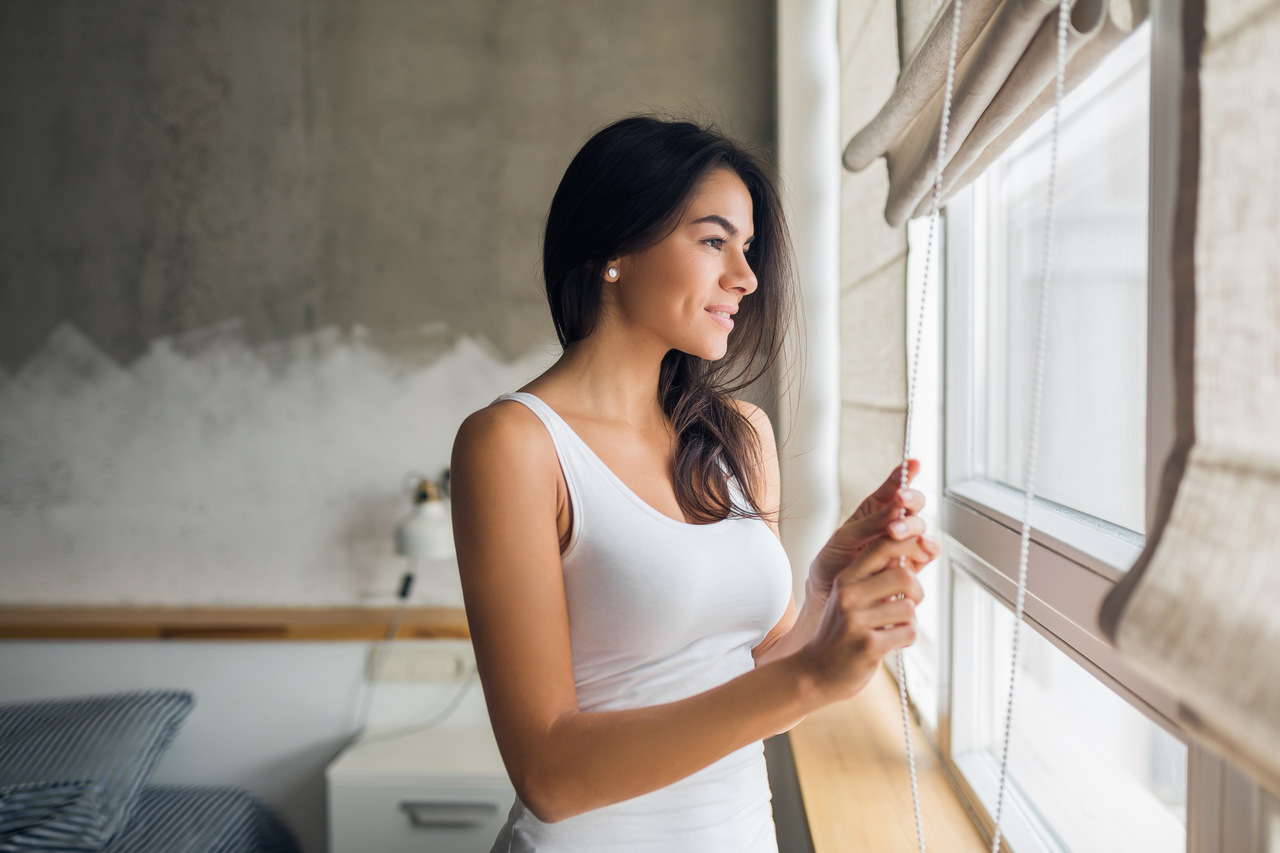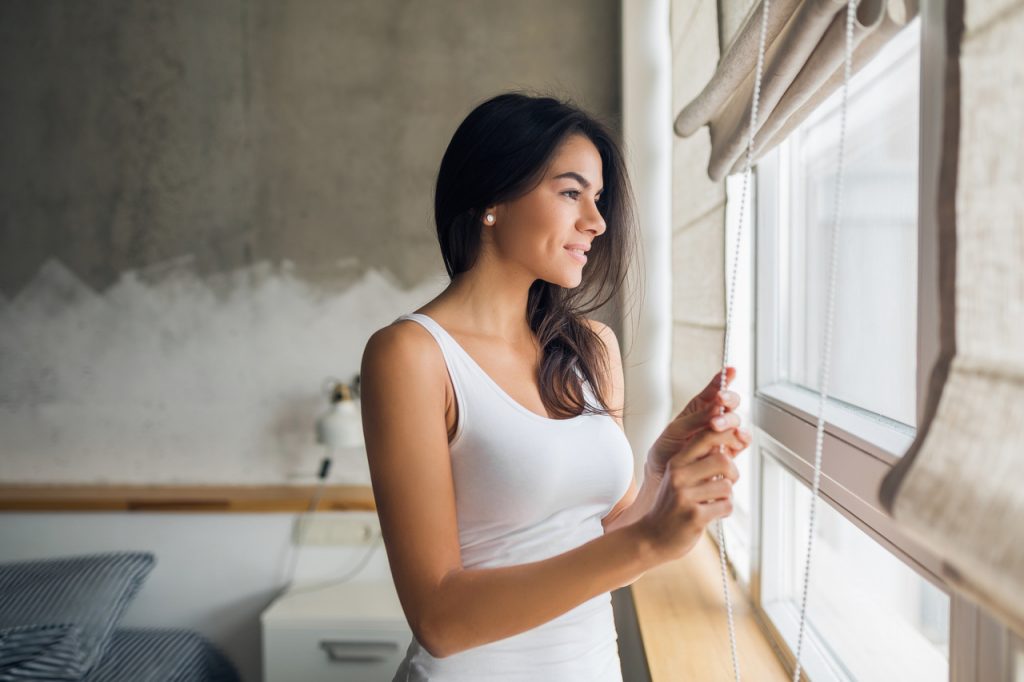 Kitchen and high air temperature and humidity
Currently, there are many ways to reduce the air temperature in the kitchen. Opening windows frequently can have a positive effect on it. In addition, mechanical ventilation is a good solution that more and more people are opting for. Unfortunately, even these types of alternatives are often insufficient, especially in situations where we often cook and bake a lot of food. Even when designing a kitchen, we need to be aware of the increased humidity in the air. This aspect needs to be taken into account when buying kitchen equipment, choosing window covers and window joinery
Kitchen and cooking dirt and extra humidity
Dirt in the kitchen most often occurs during cooking and baking. This is when grease splashes from the pan and other incidental dirt can occur. Roller blinds or shutters are also exposed to dirt. When the window is located directly above the sink, the interior blinds or shades must be resistant to very high humidity. In this situation, both the window profile, the glass and the products can get wet. If you are still wondering what to pay attention to in order to choose the best solutions for the kitchen, it is perfect. It is time to talk more broadly about the parameters of each window coverings. This is an equally important aspect that will allow you to choose the best solution
Aluminum blinds – the ability to control the amount of light that enters the kitchen
If you choose aluminium blinds you can take advantage of the flexible control of the horizontal slats, which can affect the amount of transmitted sunlight by partially or completely closing the blinds. In addition, we can calibrate the direction of incoming sunlight thanks to the possibility to rotate the slats around their own axis. What is more, it is possible to obtain an impressive visual effect by diffusing the light. Modern solutions in the form of aluminum blinds are characterized by thicker slats with a more elegant appearance and an interesting range of colors
An alternative to aluminium blinds are day and night blinds. They limit the amount of sunlight entering the room. Insolation and its level is regulated by means of appropriate setting of translucent and opaque strips in relation to each other
Wooden blinds – the biggest advantages of the solution
Due to the high quality of lamellas, there are a number of advantages of using wooden blinds, which every user will undoubtedly appreciate. In this way it is possible to set an appropriate position. It is an ideal option when you want to protect your kitchen from prying eyes and at the same time keep up to date with what is going on outside
Regardless of which solution you decide on, you have the possibility to choose the color. When choosing, we should also pay attention to the possibility of protection against overheating