Kindergarten is a very important stage in the life of a child, and undoubtedly a lot depends on it. But is it worth to enroll our child to a kindergarten that is bilingual from the very beginning? What are the advantages and disadvantages of such solution? How is the learning process carried out in such a place?
It is worth investing in the future of the child – also through language learning
It may seem obvious, but language learning in early childhood must be seen as an investment in the future of the child. However, there are opinions, which are not at all rare, that this is taking away our child's carefree childhood. The truth is that some parents tend to make too many demands on their child, which can be counterproductive and result in stress that is difficult to work through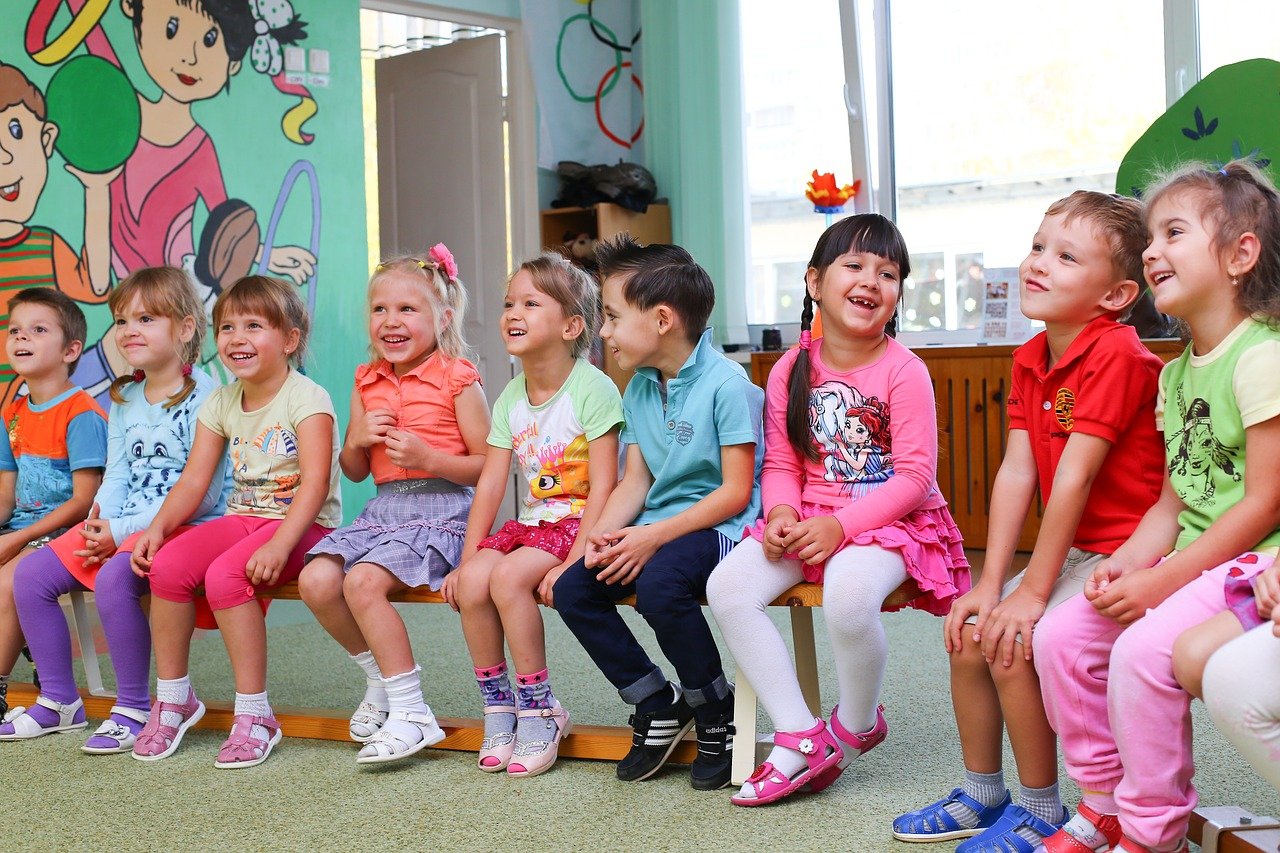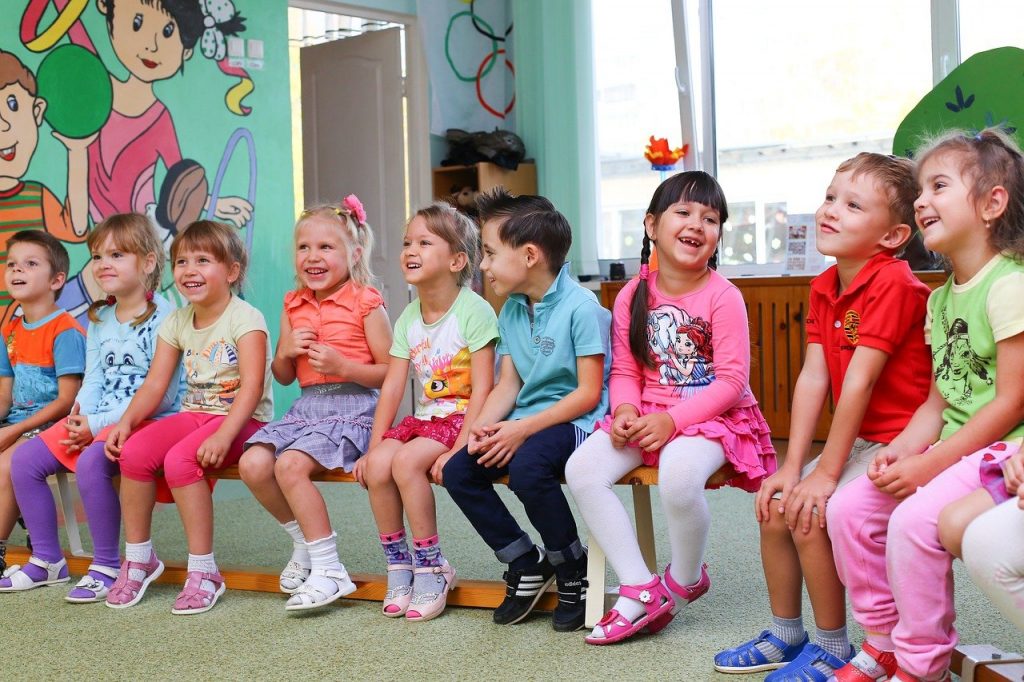 The right choice of the institution is essential
Undoubtedly, a kindergarten that offers bilingual education has to be well prepared in terms of content to run such classes. It is not only about the knowledge of the language of the kindergarten teachers, but above all about the ability to teach the child through play. Education at this stage should not consist of memorizing vocabulary! Language barriers will then disappear naturally. The most common are English in kindergarten and English-speaking kindergartens.
What should you pay attention to?
First of all, it is important that:
foreign language teachers understand Polish and our children;
the groups were not too numerous;
different types of activities connected with learning a foreign language are carried out during the day;
children used the language creatively (reciting texts, singing songs);
foreign language teaching aids were available in the kindergarten.
Advantages and disadvantages of foreign-language kindergartens. What are they?
The disadvantages undoubtedly include the additional cost, which in the household budget generates sending children to such an institution. You need to prepare for the expense, which can reach up to 1000 zł per month. This is not very likely, but sometimes the child may slightly neglect the learning of the native language. The advantages of choosing a bilingual kindergarten are much more numerous: an easier start in the future, listening to the language and developing interest in it may prove to be priceless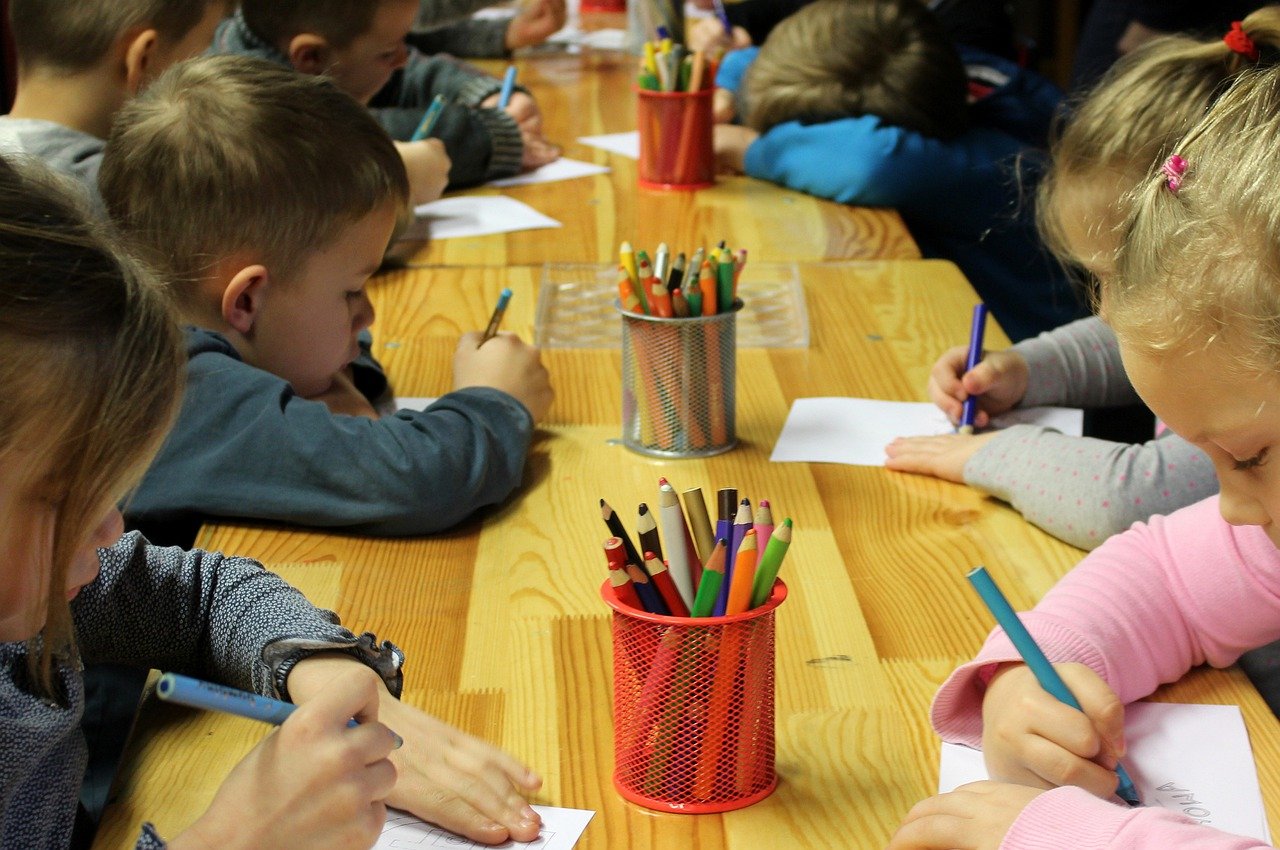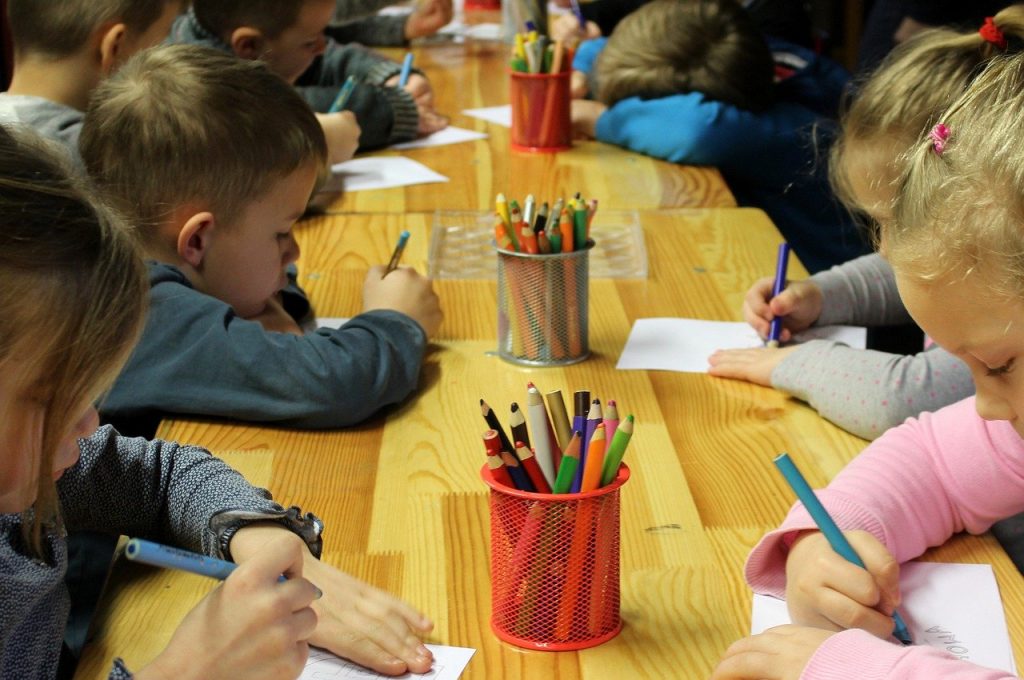 What does learning in a foreign language kindergarten look like?
The most common practice is two ways of dealing with children in a foreign-language kindergarten. The first assumes that a group of preschoolers is taken care of by two teachers – one of whom speaks only a foreign language. It is good if he/she is a native speaker. In the second case, a bilingual teacher takes care of the group. What is specific is that the use of each language is strictly determined by the situation or time of day
>> See also: Is online English for children a good idea?
Methods in foreign-language kindergartens
Maria Montessori pedagogy – is based on an individual approach to the development of each child. The child absorbs knowledge from the environment through its own experience and effort, but is not forced to do so. It is also about developing his individuality.
Letterland – a method recommended by the British Ministry of Education for teaching English to children between 3 and 6 years of age. The program is characterized by a wide variety of teaching and resources used during the program
What level of foreign language proficiency will a child attain when they graduate from kindergarten?
According to the assumptions adopted in foreign language kindergartens, it is most often difficult to answer such a question. Language education in kindergarten should be spontaneous. The material should be assimilated as if involuntarily, through play and various stimuli affecting the toddler, and not through compulsion and standardization of requirements. For some children, such education will be a way to incredibly fast progress, others will need a little more time. Haste is a bad advisor in this case